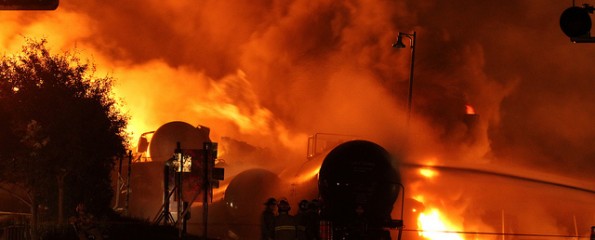 A national oil and environmental services company has been fined £25,000 after two workers were badly burned in a tanker explosion. One of the men suffered life-changing injuries that left him in a critical condition and mean he is now unable to expose his skin to direct sunlight. The 32-year-old from Eccles, who has asked not to be named, spent three and a half months in hospital and is unlikely ever to be able to return to work.
Adler and Allan Ltd was prosecuted by the Health and Safety Executive (HSE) following the incident at its site in Walkden on 5 March 2013, after an investigation found its procedure for cleaning out the tanker lorry had been unsafe.
Manchester Crown Court heard that the workers had been using the tanker to remove fuel from disused pumps at Plant Hill police station in Manchester. After dropping off a load of waste petrol, they returned to Adler and Allan's site on Harcourt Street to clean out the inside of the tanker.
They reversed the vehicle into the yard and opened the rear door on the tanker, before using a pressure washer gun. As they did this, there was an explosion that engulfed both men and resulted in a large fire that destroyed the side of a neighbouring building.
One of the workers sustained burns to his face. The other was taken to intensive care in a critical condition. He needed four skin grafts and is likely to require ongoing treatment for the foreseeable future.
The court was told petrol vapour had been allowed to escape into the yard when the tanker door was opened, with a spark from the pressure washer or another ignition source at the site causing the explosion.
Adler & Allan Ltd, of Station Parade in Harrogate, was fined £25,000 and ordered to pay £8,166 in prosecution costs after pleading guilty to a breach of the Health and Safety at Work etc Act 1974 on 12 December 2014.